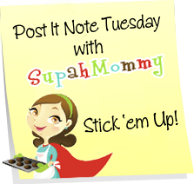 I hope everyone's having a great week!
It's been pretty uneventful in my neck of the woods - just getting ready for next week's little getaway to Myrtle! I'm trying to work ahead on some autoposts for the time that I'm gone. I'll be checking blogger & my email, but I'm going to give my little brain a break from actually composing a half decent post with images and what not. (I will be twittering!) All of my posts will be summer themed... I need to enjoy the season while it lasts, because when my beach trip is over, I'll be wishing away August and wishing for football/Fall!
Yankee Candle teased me with their new fall scents this past weekend:
I smelled them all in-store, and Maple Pancakes is my absolute favorite! I can't wait to light it on those warm, lazy, football-filled Saturday afternoons! (See, I'm rushing time away already! I'm basically tapping my foot impatiently to light a fall scented candle. How sad... maybe I should just kill the anticipation and light it now!)
If you're stopping in from Tag Along or Follow Me Back Tuesday,
I hope you like the babble you're reading and decide to stay awhile. Maybe I can bribe you into following with my upcoming "summer's not over yet" giveaway - it will be posted around mid-late August :) Just a taste:
Have a great day! And remember, it could be worse:
You could be a CPR Dummy face soaking in bleachwater.