Big things are poppin' today -I'm linking up at several Friday Blog Hops, it's a

Christmas in July

Link Party over @

The Answer is Chocolate

, and it's also Friday Fives w/Beth @
Just Me and My Life
! I'm attempting to combine everything today, so here goes:
Friday Fives

C

h

r

is

tm

a

s

E

d

it

io

n

:
Five things you do to relax, de-stress, maintain your composure, or just enjoy doing for yourself (During the Holiday Season!):
1.

Listen to Holiday music on my iPod, earbuds in, while I paint or sketch and nosh on candycanes.
2.

Take a hot shower using Bath & Body Works Vanilla Bean Noel Shower Gel
3.

Curl up on the couch and enjoy a big fat cup of Dark Chocolate Hot Cocoa in my favorite Marshall Mug, or a nice TALLE Starbucks Hot Chocolate if I'm out and about shopping.
4.

Ditch work a little early, pick up some Applebees Boneless Buffalo Wings to go, hide out at home and watch a cheesy Christmas movie (I did this a couple times during the past holiday season, and it was AWESOME.)
5.

Watch basketball and wrap presents with my husband after a long, crazy day of Christmas shopping (the wrapping is a de-stresser... the shopping, however, IS NOT!)
And now, for those stopping by from the

Christmas in July Open House Link Party

: my favorite, quickest and easiest, richest, prettiest, chocolatey-est treat to make during the Holidays -

OREO TRUFFLES

.
Thousands of girls make them. Thousands of girls eat them. I do both.
O

r

e

o

Truffles
1 pack Oreos (use all but 8 or 9 cookies)
2 boxes (8 squares ea.) Baker's Semi-sweet melting chocolate
1 pkg (8 oz) Phili Cream Cheese
Toss Oreos in the blender and crush until fine; mix crushed Oreos with cream cheese in a large mixing bowl (this takes a while to stir, but don't give up! Mix until everything is a nice big ball of mush. Don't use a blender - It messes up the texture.)
Melt chocolate in the Microwave - only melt around 8 squares each time. I like to use a small to medium sized ceramic bowl (like Fiestaware), it heats evenly. Take chocolate out a few times, and stir several times to promote melting. Do not cook the chocolate!
Roll Oreo/cream cheese mixture into 1" balls (or use one of those nifty cookie-dough scoops, like this one from Crate&Barrel: http://www.crateandbarrel.com/family.aspx?c=744&f=10578 )
Dip into melted chocolate, and coat entirely. Place on a cookie sheet covered with wax paper, sprinkle on some pretty decorative sugars and other fun thingies, then place in the fridge until the chocolate coating sets - the colder they are, the better they are! They literally melt in your mouth but are extremely rich, so eat with caution. Makes a ridiculous amount (typically around 45 truffles.)
I like to play with the recipe a little - sometimes, I'll substitute chocolate oreos with Golden (vanilla) oreos, and use White (vanilla) chips instead of melting chocolate for those who aren't addicted to chocolate. Or, use different flavors of melting chocolate for the outer coating. Let your creative foodie side go crazy!
*These look great arranged inside mini cupcake liners and placed in a cute tin - delicious gift idea!
Be sure to check out both links below for some Friday Fun!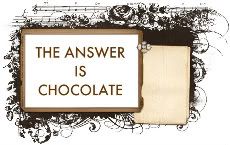 Christmas in July Open House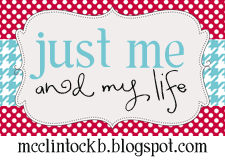 Friday Fives @ Just me and my life
And finally, I would like to Welcome all of those stopping in from the Friday Blog Hops! I hope you check out some of my posts and decide to stay a little while!
Happy FRIDAY!